Column Display Page
Description | Controls | Displaying | Keyboard Shortcuts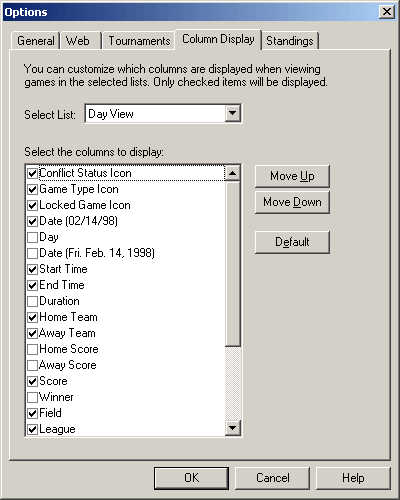 The Column Display page is used to customize the columns and their ordering in each of the game lists.
General Information page
Allows you to enter the organization name and change other properties.


Web page
Contains website generation settings.


Tournament page
Change the way tournament brackets are drawn and what is displayed.


Standings page
Choose the number of points assigned for wins and losses and configure tie breaker methods.


Select List combobox
TODO


TODO
TODO


TODO
TODO


TODO
TODO


TODO
TODO


TODO
TODO
---
Note: Some features described in this help file are only available in the Team Sports Scheduling System.