About Dialog
Description | Displaying | Keyboard Shortcuts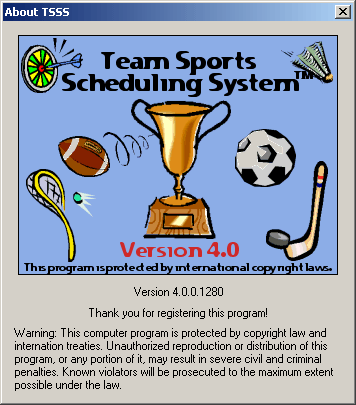 The About dialog displays the version number, registration status, and credits for the Round Robin Scheduler. To close the About dialog box, click the Close button (the X at the top right of the window), or hit the Esc or Enter key on your keyboard.
To display the About box, choose About RRS... from the Help menu.
None
---
Note: Some features described in this help file are only available in the Team Sports Scheduling System.